One of our featured dental treatments is our composite (or tooth-colored) fillings. With these, Dr. Chaikin is able to satisfy both cosmetic and restorative dentistry needs. Several of our San Diego patients are absolutely pleased with the outcome of the fillings we perform. Convoy Dental Arts avoids metal fillings because they can degrade over time and present a variety of oral and medical health problems.
San Diego Composite Dental Fillings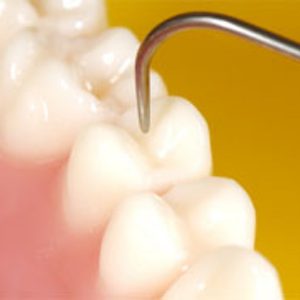 Typically, composite fillings are useful for restoring a tooth that has been plagued with cavities or other damages. Once it is determined that a composite filling is the best option to restore your tooth, we will proceed with the treatment. Some patients may find that a better solution is a dental crown, inlay or onlay due to the specifics of their tooth damage.
Pain-free Composite Filling Treatment
Do you have anxieties about dental procedures, especially those that deal with filling a tooth? If so, we understand. Several patients have had traumatizing experiences with dental work that was performed in a less than appealing way. You can rest assured that at Convoy Dental Arts you will not experience pain and discomfort from your dental filling treatment. We use a combination of dental instruments, medications, and techniques that eliminate pains from the procedure. Our entire team works in concert to deliver the best dental experience possible.
Replacing Dental Filling In San Diego
Do you have any metal fillings that you wish you didn't have? Many patients do. Most likely you received these fillings before composite fillings were available. Dr. Chaikin replaces metal fillings for patients that:
Are having problems with fillings that are degrading
Are concerned about metal affecting their health
Are desirous of more natural looking teeth
Once you arrive for your appointment, Dr. Chaikin will walk you through the entire procedure and explain how the metal is removed as well as how your new composite filling will adhere to your tooth. Call Convoy Dental Arts at your earliest convenience to schedule your composite filling appointment. (858) 569-1918