At Convoy Dental Arts, there is nothing "general" about our General Dentistry services. In fact, Dr. Chaikin has specialty training in cosmetic, dentofacial and orthodontics. She brings this wealth of expertise to every dental diagnosis, treatment recommendation, procedure, and post-care instructions. Our dental team's approach centers on building strong dentist-patient relationships by providing you with:
Honest and clear dental recommendations that match your lifestyle and oral health goals.
Highly advanced proven dental technologies that improve procedure outcomes.
Pain-free dental methods and instruments to improve your comfort during treatment.
Hence, even if you only require a general dental checkup or procedure, you can expect the care of a dental specialist!
Convoy Dental Arts General Dentistry Services
All of our general dentistry services incorporate advancements where necessary while keeping balance regarding what is most effective. All new dental strategies and technologies do not always equate to better treatment. In the same manner, old techniques that are effective may not be best for patient comfort. Dr. Chaikin carefully analyzes what is best for your unique situation and treatment.
Crowns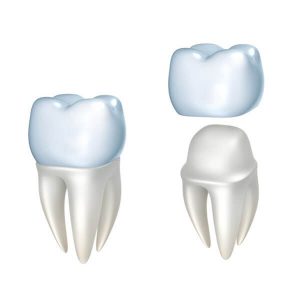 In most occasions, it is always best to utilize dental treatments that preserve as much of natural teeth as possible. However, some tooth injuries and decay are beyond building up with a filling. If this occurs, we may recommend a dental crown (or cap). When a decision to move ahead with a crown is made, Dr. Chaikin will always recommend the best materials for the crown.
Root Canals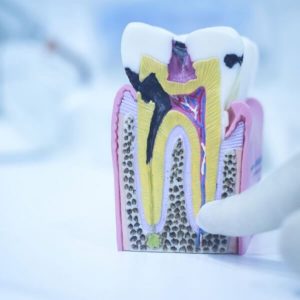 Root canals are effective techniques to prevent you from losing a tooth. If a situation occurs where infection or extreme pain is associated with your tooth, a root canal may be in order. Although root canals are routine procedures, care must be taken to ensure that they are performed correctly. In our modern age of dentistry, there is no reason for a painful root canal.
Night & Sports Guards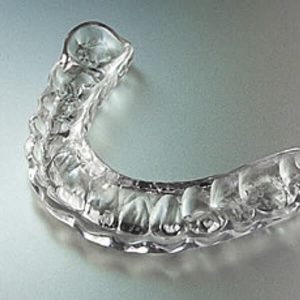 Mouth guards can serve as protective devices from athletic activities and night teeth grinding. However, the best guards are custom designed and provide optimal protection. Dr. Chaikin takes measures to make sure that your mouth guard is perfectly suited for your oral makeup and lifestyle. Learn more about our customized night or sports guards.
VELscope Oral Cancer Screening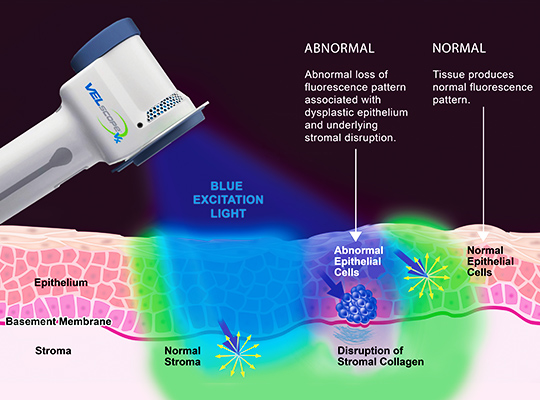 Convoy Dental Arts uses VELscope as a tool to screen patients for oral abnormalities that are cancerous.  However, VELscope is only a part of our dental exam, and we utilize it to enhance examination thoroughness.
In full transparency, VELscope does not diagnose cancer.  Instead, it helps us to identify soft tissues that have abnormalities.  Some tissue defects are not visible to a basic visual exam.  VELscope excels in this regard because it illuminates legions resting on the surface and underneath tissue layers that are experiencing changes in composition.  By using Velscope as a part of our oral examination for cancer screening, we are more confident in fulfilling our responsibility to the health of our patients.
Cancer screenings are a vital part of your medical and dental check-ups.  If you ever question a sore or odd patch in your mouth, call us to schedule an appointment to investigate it.